On Pet Airways, your pet enjoys a proven safe, comfortable, and stress-free flight experience.
You the get peace of mind that your pet is in good hands. 
Learn More
Watch Our Video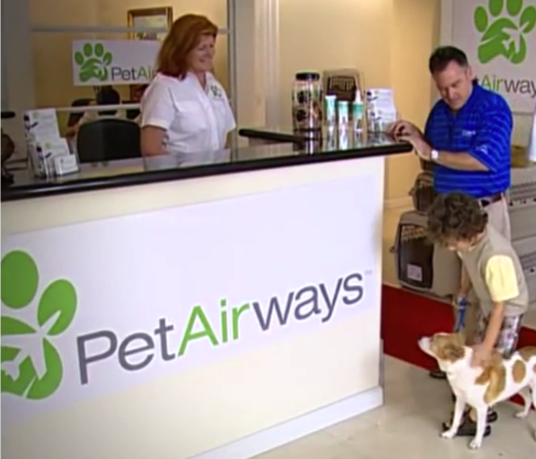 Our Own Pet Lounges
Pets depart from and arrive to our pet friendly Pet Lounges.ettings.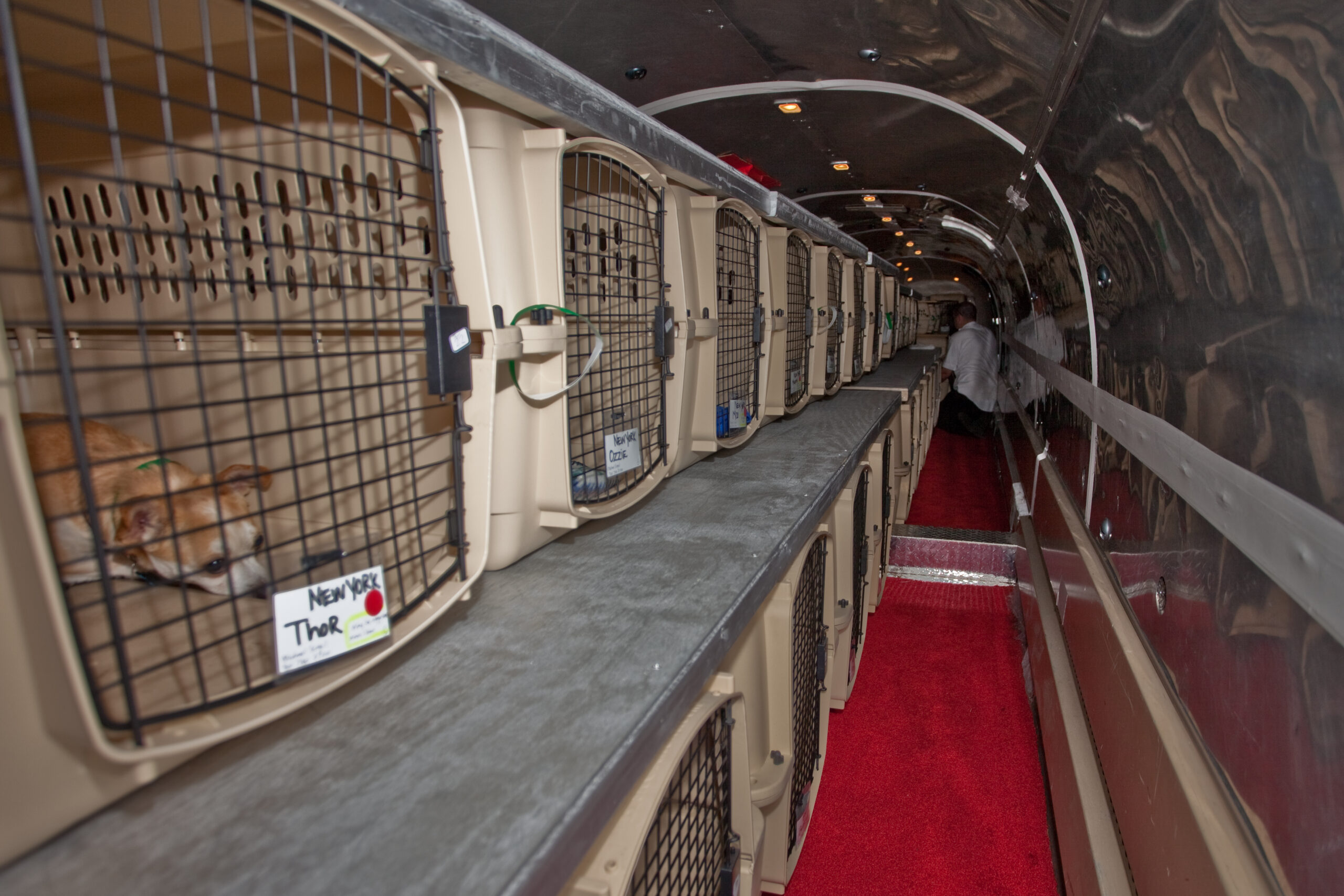 In-Flight Comfort
The cabins of our planes are fully lit so your pets can look around and see what's going on. The temperature is maintained at a comfortable setting, and we make sure there is lots of fresh air for your pet to breathe.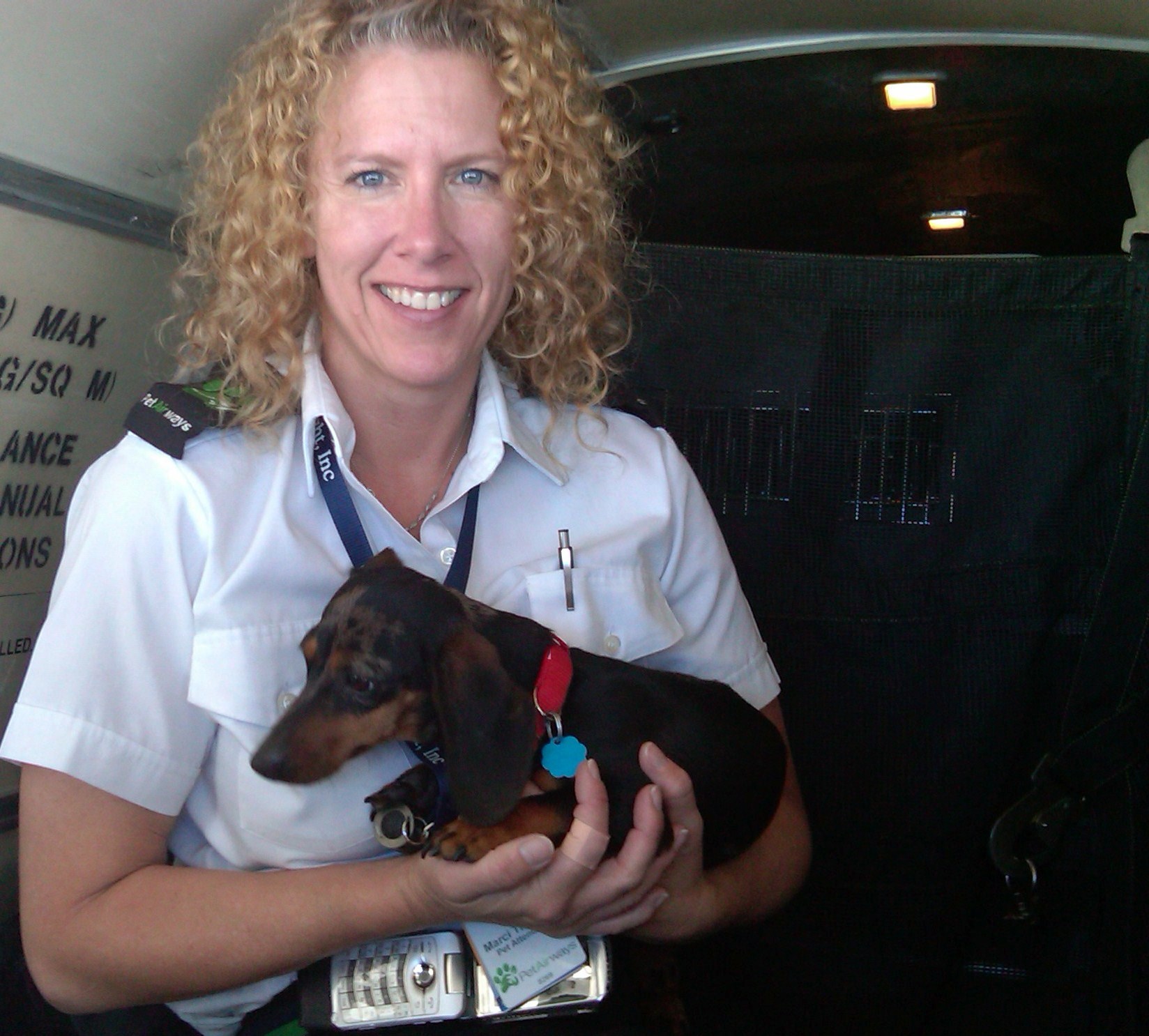 Pets Constantly Monitored
We monitor your pet throughout their entire journey delivering them to their destination safely.
Need Proof? Check Out These Testimonials.
Check out the testimonials below from some of our Pet Parents who flew their 4-legged loved-ones with us.
Want more? Check out our Testimonials Page!
I WISH PET AIRWAYS FLEW IN EVERY CITY!
In 2010 I rescued a beautiful girl from a high kill shelter in NY. I had to get her to the west coast, so I contacted Pet Airways to help me. I had heard the dogs flew inside cabin, not in cargo, which I was ecstatic about. Mia of Manhattan arrived in excellent condition at LAX with a note on her crate saying she was a pleasure to walk in Chicago. I wish Pet Airways flew in every city.
THE ALL PET AIRLINE TREATED OUR FOUR LEGGED CHILD, BAILEY, LIKE ROYALTY!
Pet Airways was a life saver when we were flying our family dog back and forth several times between the Washington D.C. area and Denver, Co. The all pet airline treated our four legged child, Bailey, like royalty! Each time she flew, the trip required an overnight stay before continuing on its way to the final destination. At those stops as well as during the flight, we as pet owners were privy to updates on the wellbeing of our little girl. The employees on both the phone and in person were well informed, polite, and very caring individuals. We were sad to see the original Pet Airways stop flying. This service is dearly missed and we can't wait to see the airlines be reconstituted and provide this valuable service again.
PET AIRWAYS GIVES ME PEACE OF MIND
Pet Airways believes that pets deserve to travel with the utmost comfort and safety, as respected and valued passengers, not as 'cargo' in the way that commercial airlines handle them. Pet Airways gives me peace of mind that my pets will arrive safe and sound — and alive — at our destination. You can't put a price on that! 
Your pet flies in the main cabin, not in cargo.
Our pawsengers fly in our own planes, flown by our own pilots, and monitored throughout the flight by our own Pet Attendants. 
Your pet is always in the loving hands of the Pet Airways Team.
Your pet is handled by pet professionals, not baggage handlers.
Our Pet Attendants are mostly Veterinary Technicians or have vast experience handling pets in a professional capacity. They have years of education and experience with different types of pets, and all are, of course, pet-lovers.
Over 9,000 pets flown safely
Over 9,000 pet parents are happy that their pets flew in comfort and were cared for with love by the Pet Airways Team.
   Dan, Alysa and Zoe, Founders of PetAirways
Your pet will love their comfortable flight, and y
ou will love knowing that your pet arrived safely and happy and was cared for during their journey.