Fly Your Pet in the Safety and Comfort of the Main Cabin, NOT in the Dangerous Cargo Hold
On Pet Airways, your pet's safety is monitored throughout the trip by our On-Board Pet Attendants. We make sure your pet has plenty of fresh cool air, refreshments along the way, and of course potty breaks.
Flights to Commence Upon Finding the Funds to Restart the Company
Over 5,000 pets are injured or killed flying in the cargo holds of the human airlines
THE DANGERS OF THE CARGO HOLD
1. Very Hot Temperatures, Very Cold Temperatures
Your pet can experience life-threatening temperature extremes.  The temperature in the cargo hold can reach up to 140 degrees on the ground before takeoff causing heat prostration.  In the air, the temperature can easily be below freezing.
2. Not Very Much Fresh Air
In an unknown stressful environment,  your pet breathes faster to counter the stress.. There is very little fresh air circulating in the cargo hold for your pet which just adds to their stress.
3. Complete Darkness
In the cargo hold, your pet is in complete darkness with lots of strange, unfamiliar and loud noises. In the complete darkness your pet will be scared. Not knowing or seeing what is going will just add more stress for them.
Avoid the Danger of Cargo Fly Your Pet
in the Main Cabin
Notice our On-Board Pet Attendant coming down the aisle to check on our pawsengers! Yes, that's him all the way in the front in the white shirt.
On Pet Airways, pets fly in comfort and safety in the main cabin of our own aircraft. There is plenty of fresh, cool air and our pawsengers are constantly monitored by our On-Board Pet Attendants..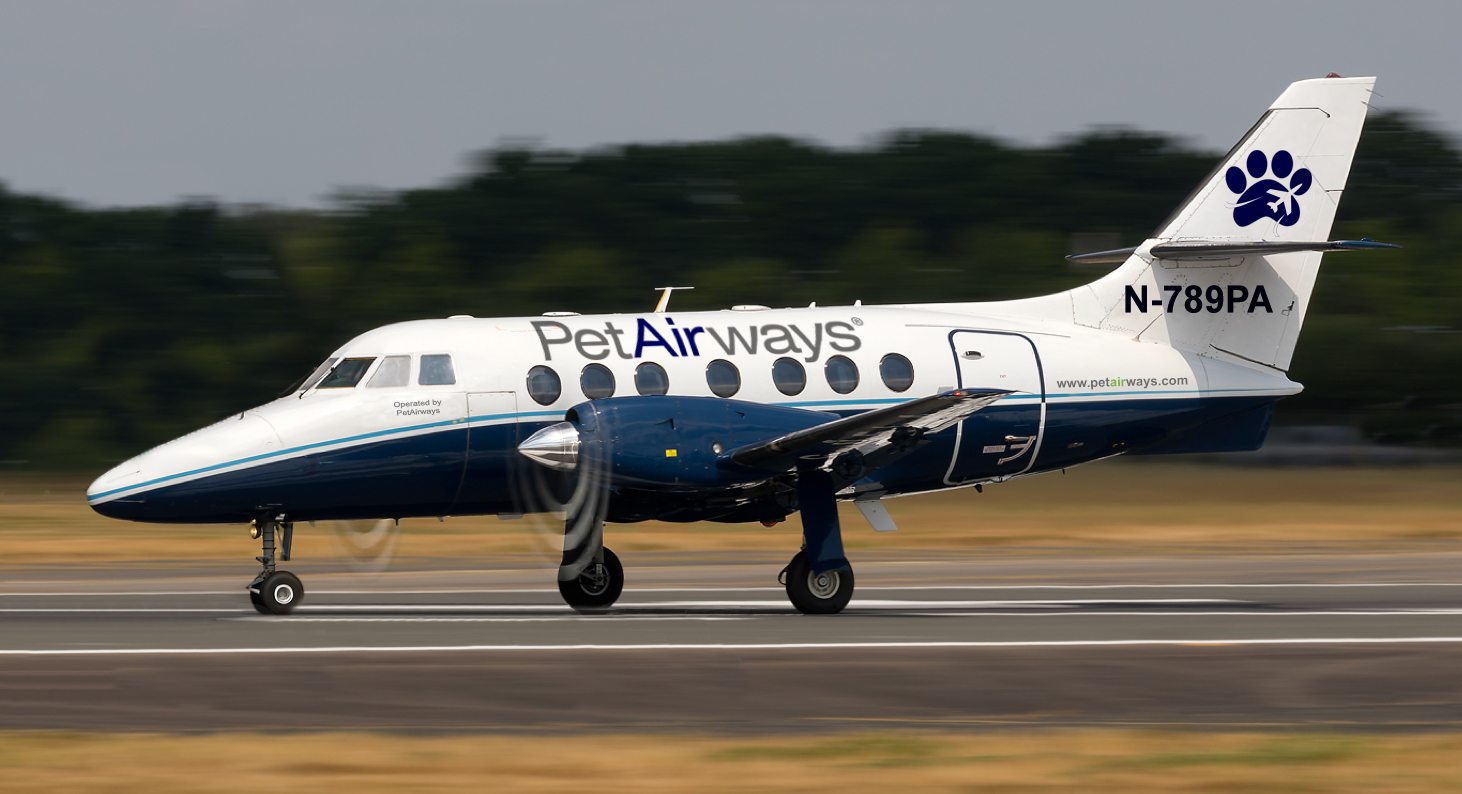 Flights to commence post- Covid, hopefully Summer 2021
I WISH PET AIRWAYS FLEW IN EVERY CITY!
In 2010 I rescued a beautiful girl from a high kill shelter in NY. I had to get her to the west coast, so I contacted Pet Airways to help me. I had heard the dogs flew inside cabin, not in cargo, which I was ecstatic about. Mia of Manhattan arrived in excellent condition at LAX with a note on her crate saying she was a pleasure to walk in Chicago. I wish Pet Airways flew in every city.
BRODIE, OUR DEAF AMBULLDOG WAS IN GOOD HANDS
Pet Airway just flew Brodie, a deaf AmBulldog from Chicago to Denver today. Brodie is a rescue dog going to a new forever home. And this was the least stressful way to get him most of the way there. The foster at the Chicago end said the check in counter was clean, the staff were friendly, and the pilot even allowed himself to get kissed by a large AmBulldog tongue. On the Denver end, the newest foster noted how clean, and friendly everyone was. They even had a dog out in a play area, and seemed to rotate the dogs through. Thank you Pet Airway for a stress free trip for Brodie.
PET AIRWAYS GIVES ME PEACE OF MIND
Pet Airways believes that pets deserve to travel with the utmost comfort and safety, as respected and valued passengers, not as 'cargo' in the way that commercial airlines handle them. Pet Airways gives me peace of mind that my pets will arrive safe and sound — and alive — at our destination. You can't put a price on that!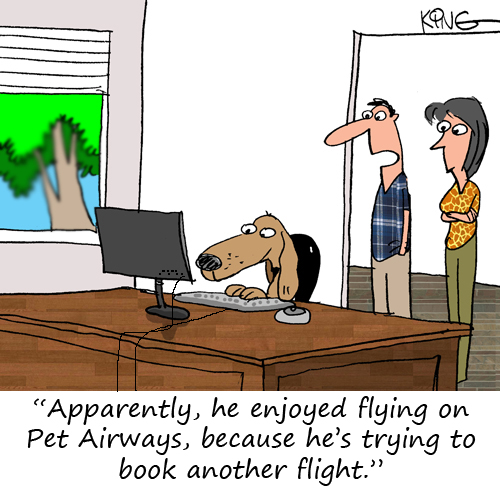 Ready, Pet, Go!
So, if you are relocating with your pet, want to take your pet on  vacation with you, or just want to take your pet along to visit the relatives, Pet Airways is here to make sure both your and their experience is happy, comfortable and safe all the way.